Poppynose is a tortoiseshell and white molly. She is the daughter of Lichenstripe and Aukfang, and the sister to Rookpaw, Shadepaw, Pipitkit, Sunpaw, and Morningkit. She is currently a warrior in SpringClan.
Description
Appearance
Poppykit, being a kit, has yet to develop much of her physical characteristics. She is small, like most kits, and her eyes are still disproportionate to the rest of her body, being rather large and a bright, kitten-blue. However, she is already beginning to show signs of a copper-color spotting in her irises.
Her ears are still small, along with her paws, but they will surely grow within the next few weeks. She is quite small in comparison to her siblings, and has light, soft, white fur. Her body is splotched with bold, black and pale ginger patches. Her nose is a light, pale pink, along with her earpink.
Health
Coming Soon
Character
Coming Soon
Abilities
Coming Soon
Biography
Kithood
Coming Soon
Adolescence
Coming Soon
Pedigree
Father:
Mother:
Lichenstripe: Living
Brothers:
Sister:
Morningkit: Deceased; StarClan resident
Images
Life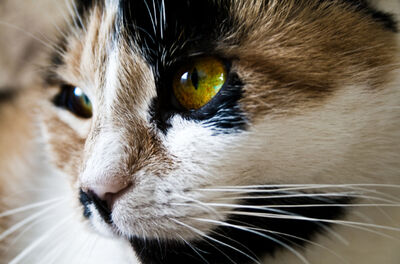 Character Pixels
Please do not edit this gallery unless instructed to.
Ad blocker interference detected!
Wikia is a free-to-use site that makes money from advertising. We have a modified experience for viewers using ad blockers

Wikia is not accessible if you've made further modifications. Remove the custom ad blocker rule(s) and the page will load as expected.