Quadira
Affiliations
Current
TF Family 69
Name
Loner
Quadira
Life
Age
9 moons (Approx. 0.75 Years)
Status
Living
Debut
TF Archive I
Family
Father
Rastus
Mother
Rahab
Sibling
seven unnamed cats
Mate
None
Kits
None
Roleplay
Owner
Rainlegs
Quadira is a short, foreign-built, albino she-cat with pale eyes. She is the only surviving daughter of Rahab and Rastus, and is a member of the Flock. She often stays in the shade of their alley, and is known from her few public appearances for being nearly blind in the sunlight.
Description
Appearance
Coming Soon
Character
Coming Soon
Life
Kithood and Adolescence
Coming Soon
Pedigree
Father:
Rastus: Living
Mother:
Rahab: Living
Brothers:
Three unnamed toms: Deceased; unknown residences
Sisters:
Four unnamed mollies: Deceased; unknown residences
Grandmother:
Willow That Hides The Night: Living
Relationships
Family
Coming Soon
Coming Soon
Enemies
Odea:
Coming Soon
Images
Life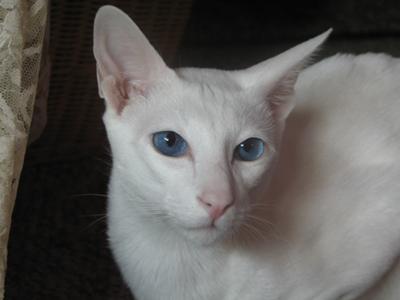 Character Pixels
Please do not edit this gallery without permission from the role-player
Ad blocker interference detected!
Wikia is a free-to-use site that makes money from advertising. We have a modified experience for viewers using ad blockers

Wikia is not accessible if you've made further modifications. Remove the custom ad blocker rule(s) and the page will load as expected.