Raine
Affiliations
Current
Loner
Past
Kittypet
Names
Kit:
Kittypet:
Loner:

Raine
Raine
Raine

Life
Age
Approx. 16 moons old (Approx. 1.4 years)
Status
Deceased
Cause of Death
Unknown
Debut
N/A
Last Post
Unknown
Family
Father
Jasper
Mother
Tiny
Siblings
Litter-mates: Maxine, Nyra, Ace
Half-Siblings: Rosalie, Tuffy

Mate
None
Kits
None
Roleplay
Owner
Mink
Raine is a smoky gray she-cat with faint tabby stripes and green eyes. She is a current loner, having formerly been a kittypet. She is a daughter of Jasper and Tiny, and her full siblings and litter-mates are Maxine, Nyra, and Ace. She has no mate, but is looking for a suitable tom to settle down with.
Description
Appearance
Coming Soon
Character
Coming Soon
Abilities
Coming Soon
Life/Biography
Coming Soon
Lineage
Father
Jasper: Deceased; Residence Unknown
Mother
Tiny: Status Unknown
Sisters
Brother
Ace: Status Unknown
Aunt
Finch: Deceased; Residence Unknown
Half Aunts
Half Uncles
Half Cousins
Quotes
Coming Soon
Cameos
Coming Soon
Relationships
Family
Coming Soon
Coming Soon
Coming Soon
Coming Soon
Coming Soon
Images
Life Image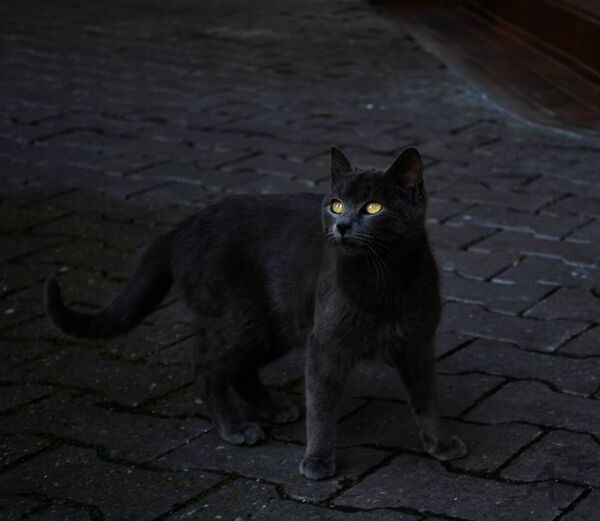 Character Pixels
Please do not edit this gallery unless instructed to.
Trivia
Raine will meet up with Maxine again before she dies.
Raine carries the dilute gene.
Ad blocker interference detected!
Wikia is a free-to-use site that makes money from advertising. We have a modified experience for viewers using ad blockers

Wikia is not accessible if you've made further modifications. Remove the custom ad blocker rule(s) and the page will load as expected.