This character is a NPC and can be claimed freely.
Rainfall
Affiliations
Current
StarClan
Past
SummerClan
Name
Given
Warrior: Unknown
Elder: Rainfall
Life
Age
Unknown
Status
Deceased
Cause of Death
Unknown
Debut
SC XXXVII
Last Post
Unknown
Family
Father
Unnamed Persian tom
Mother
Unnamed silver she-cat
Siblings
None
Mate
None
Kits
None
Education
Apprentice
Flamewhisker
Roleplay
Owner
None
Rainfall is a silver-white smoke she-cat of Persian ancestry with blue-green eyes and a twisted front leg. Rainfall is an elder of SummerClan, retired early due to hearing loss and front leg that had been twisted due to a previous accident. She was mentor to Flamewhisker before she retired and is depicted to be a calm and collective she-cat.
Description
Appearance
Coming Soon
Health
Physical Health
Coming Soon
Mental Health
Coming Soon
Personality
Coming Soon
Skills and Abilities
Coming Soon
Life
Backstory
Rainfall was born to two unnamed warriors, one of suspected Persian ancestry. She grew up like any normal cat, though never showed any interest in becoming a mother, saying her apprentices were her kits.
One day she is out hunting, with her former apprentice, Flamewhisker whom spots a rabbit, a fairly large one. Rainfall chases after it, but trips and breaks her front leg. The leg doesn't heal properly so she retires to the Elder's den, also stating she would've sooner or later due to her bad hearing.
Roleplay
Coming Soon
Relationships
Family
Father:
Unnamed Persian tom - Deceased, residence unknown
Mother:
Unnamed silver she-cat - Deceased, residence unknown
Friends/Aquaintences
Flamewhisker - Coming Soon
Images
Life Image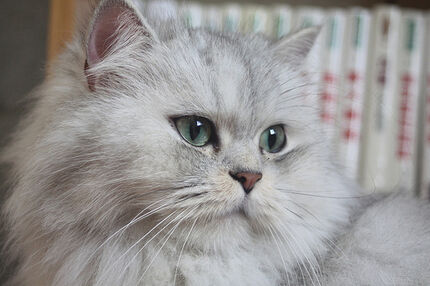 Character Pixels
Please do not edit this gallery unless instructed to.
Ad blocker interference detected!
Wikia is a free-to-use site that makes money from advertising. We have a modified experience for viewers using ad blockers

Wikia is not accessible if you've made further modifications. Remove the custom ad blocker rule(s) and the page will load as expected.