Redfrost
Affiliations
Current
StarClan
Past
Loner, AutumnClan
Names
Loner
Kit
Apprentice
Warrior
Deputy
Elder

Red
Redkit
Redpaw
Redfrost
Redfrost
Redfrost
Life
Age
Approx. 47 Moons (3.11 Years) at Death
Status
Deceased
Cause of Death
Infection
Debut
Winterblaze and Fadingshadow's Tears
Last Post
Somewhere in AutumnClan
Family
Father
Darkshadow, Redstorm
Mother
Baize
Siblings
Winterblaze, Fadingshadow, Flickheart, Holly
Mates
Mistyfur (Formerly), Mudstar
Kits
Missingnose, Reddeningkit, Barkkit, Specklingkit, Smallpaw, Heronpaw, Sheeppaw, Mitepaw, Midnightpaw
Education
Mentor
Flashblaze
Apprentices
Forgottensoul, Risenbeauty
Deputy Position
Predecessor
Lightningdash
Successor
Lightningdash
Roleplay
Owner
Stoemster
Redfrost
is a russet-coloured ginger tom with a missing tail.
Biography
Backstory & Roleplay
He was born to Baize during a cold leaf bare with his siblings Holly, Mouse, Winter, and Flick.
He is shown to be playing with Winter, and is proud when him and his siblings are renamed Redkit, Winterkit, Fadingkit, Hollykit, and Flickkit by thier mother.
Oneday, Darkshadow comes to thier den and bruatally murders Flickkit as an expample to the other kits. He is stunned, and very angry by this. He and his siblings run away, and him and Holly decide to find thier mother once again. They run back, and find thier mom, who is yelling at Darkshadow and an unknown ginger tom about them. He is stunned when he says that they are his kits too, and then Darkshadow and Redstorm fight about them. Redkit runs away and into AutumnClan territory, and they welcome him.
He becomes an apprentice, Redpaw, and gets Flashstar as a mentor. He feels unusual, and knows he has a special gift no cat understands. He is made fun off by the other apprentices, and he is greatly affected by it. Though, he shows a small affection towards Mistykit. He helps her out, and eventually they fall a bit in love.
He becomes a warrior, Redfrost, and is greaty happy.
He appears within AutumnClan, hunting with Mistyfur. His first love was Silvermist, but then he starts to love Mistyfur, who he doesnt know loves him back. Though later on, he loses the bond he onec had for her. Later, though, he helps Mudflower out after shes depressed about not being leader and instead Thunderstar is. He tells her that he didnt mean to steal it, and that StarClan planned it for him, but he thinks to himself or the Dark Forest, as for some reason he knew about Thunderstar's secret, and he states that he has a special ability.
Later, he and Mistyfur break up, and he starts to fall in love with Mudflower. He is always with her, and supports her on her dream to become leader. Later, when she does become leader, she asks him to be his mate, and he replies yes. They start to purr and she says that she loves him.
Later, he is picked as temporary deputy after Lightningdash is in the nursery. He is honored, and Boulderspots says that he doesnt have a apprentice., He then says that he mentored an apprentice temporarly beause his clanmate was sick.
When Boltpaw and Everlastingpaw become apprentices, Lightnigdashgoe to her normal deputy job. He gets his first apprentice shorty after, Forgottenpaw. He is happy about it, and asks her if she would like to train with Dingopaw, her brother.
Later, he is seen upset after Mistyfur dies kitting. He yowls out into the sky, filling the sky with pained screeches.
He later gets stuck in a rockfall with Everlastingsight and loses his tail. He dies soon after.
Cameo
Ceremonies & Mentions
Ceremonies
Red's Apprentice Ceremony
Flashstar: "MAY ALL CATS OLD ENOUGH TO CATCH THIER OWN PREY JOIN BENEATH HERE FOR A CLAN MEETING"

Clan: "Gathers"



source
Redpaw's Warrior Ceremony
Flashstar: "May all cats old enough to catch thier own prey join beneath here for a clan meeting!"

Narrator: "Clan gathers"



source
Trivia
He has two fathers.
When Stoem left, Fernflight took over roleplaying him., but Stoem took him back afterwards.
He was originally going to become Silvermist's mate, but Stoem and Leggy changed their minds.
He was made an Elder at a young age due to his failing health because of the injury to his tail.
Images
Life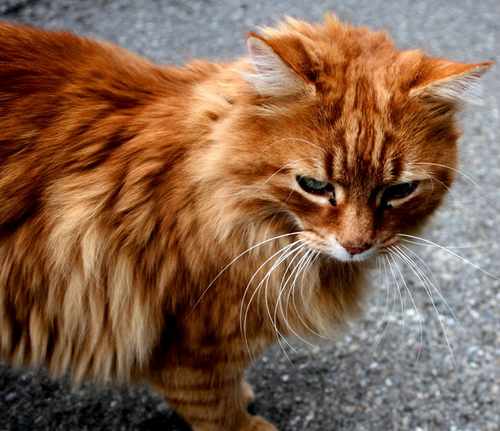 Pixels
Please do not edit this gallery unless instructed to.
Ad blocker interference detected!
Wikia is a free-to-use site that makes money from advertising. We have a modified experience for viewers using ad blockers

Wikia is not accessible if you've made further modifications. Remove the custom ad blocker rule(s) and the page will load as expected.