This character is a NPC and can be claimed freely.
Redpelt
is a dark ginger, almost red colored tom with forest green eyes. Redpelt was born a loner, but his parents gave him up because they couldn't take care of him. He found SplashClan, and they welcomed him as an apprentice.
Description
Appearance
Coming Soon
Health
Physical Health
Coming Soon
Mental Health
Coming Soon
Personality
Coming Soon
Skills and Abilities
Coming Soon
Life
Backstory
Coming Soon
Roleplay
Coming Soon
Ceremonies
Coming Soon
Cameos
Coming Soon
Relationships
Family
Mate:
Runningsoul: Deceased
Mother:
Father:
Bone: Living
Sisters:
Icefeather: Living
Auroraspirit: Living
Nightheart: Living
Brothers:
Half-brothers:
Nieces:
Nephews:
Great-Nieces:
Beestripe: Living
Blowingbreeze: Living
Love Interests
Runningsoul - Mate; Former best friend, second crush after Emeraldstar. Runningsoul's presence made him get over his old crush, finally having feelings for Runningsoul and soon becoming mates.
Mossstar - Former crush; once inhabited feelings before she lost interest in him.
Friendships/Acquaintances
Poolstar - Mentor; Brought him into the Clan as an apprentice.
Enemies
Coming Soon
Trivia
Quotes
Coming Soon
Images
Life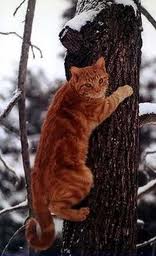 Character Pixels
Please do not edit this gallery unless instructed to.
Ad blocker interference detected!
Wikia is a free-to-use site that makes money from advertising. We have a modified experience for viewers using ad blockers

Wikia is not accessible if you've made further modifications. Remove the custom ad blocker rule(s) and the page will load as expected.