Robinkit is a calico she-cat with pale green eyes.
Description
Appearance
Coming Soon
Character
draft; honestly just a sweetheart, loves life - loves to make friends and all that sorta jazz. Super chill and is considered quite the pushover too and just takes life at her own pace. Sometimes gets the feeling to travel but, never acts upon it 'cos she isn't sure what is out there in the world. probably has some minor daddy issues that she won't admit to - might be the reason she wants to explore - to find her true self.
Abilities
Coming Soon
Biography
Roleplay
Coming Soon
Lineage
Father:
Swiftstream: Living
Mother:
Oakstorm: Living
Brother:
Blackkit: Living
Sister:
Shellkit: Living
Half-Brother:
Firkit: Living
Half-Sisters:
Half-siblings:
Unnamed cats: Status unknown
Uncles:
Morningflame: Living
Shadeshadow: Living
Aunts:
Dipperstorm: Living
Dappleleaf: Living
Sycamoreheart: Living
Grandfather:
Falconheart: Deceased; StarClan resident
Grandmother:
Sorrelstar: Living
Grand Uncle:
Flametail: Deceased; Dark Forest resident
Grand Aunt:
Minnowflower: Status unknown
Great-Grandfather:
Duskshade: Deceased; StarClan resident
Great-Grandmother:
Antheart: Deceased; StarClan resident
Relationships
Coming Soon
Quotes
Coming Soon
Trivia
Coming Soon
Images
Life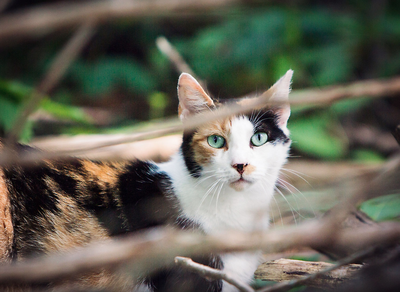 Pixels
Please do not edit this gallery unless instructed to.