Rooknose
Affiliations
Current
AutumnClan
Name
Medicine Cat:
Rooknose
Life
Age
Approx. 42 Moons Old (Approx. 3.5 Years)
Status
Living
Debut
Full Moon Gathering I
Education
Mentor
Snowfur
Medicine Cat Position
Predecessor
Snowfur
Roleplay
Owner
Mink
Rooknose is a black-based brown tabby-and-white she-cat with amber eyes.
Description
Appearance
Coming Soon
Character
Coming Soon
Abilities
Coming Soon
Life/Biography
Roleplay
Coming Soon
Lineage
Cousin
Sneezecloud: Living (As of AutumnClan/Roleplay)
Quotes
Coming Soon
Cameos
Coming Soon
Ceremonies
Coming Soon
Relationships
Coming Soon
Images
Life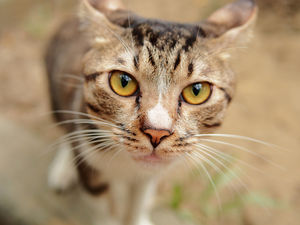 Character Pixels
Please do not edit this gallery unless instructed to.
Trivia
When Rooknose begins to get worse migraines, she will go to the Moonpool to visit StarClan.

However, on her way back she will slip and fall resulting in her death. Therefore she will send her successora vision.

Her successor hasn't yet been chosen by Mink, it will be chosen at random a week before Rook's death. From there she will plot with the owner of the cat.

Her successor will be trained by her cousin, Sneezecloud, who knows quite a bit about herbs due to him always being around them because of his allergies.

She is dying very soon and will ask Sneezecloud (in a dream) to take over for her while on her deathbed, she will also have given birth to her kittens at this times but will give them to a different Clan, probably ForestClan or SpringClan (coz she's ashamed).

She's gonna die today, maybe
Ad blocker interference detected!
Wikia is a free-to-use site that makes money from advertising. We have a modified experience for viewers using ad blockers

Wikia is not accessible if you've made further modifications. Remove the custom ad blocker rule(s) and the page will load as expected.