Salmonsplash is a large, muscular, dark brown tabby tom with aqua blue eyes. He is a warrior of SplashClan, the son of Sharpstripe and Starfishflight (although he doesn't know his family due to Starfishflight finding Pelicanheart and not bearing to see her half- clan kits), the sister of Hackberrynose, and the half brother of Otterscar, Shadeleap, Smokewhisker and Fernthorn.
Personality
Salmonsplash is caring and loyal. He is very defensive, and loves to hunt in groups.
Life
Salmonsplash is seen telling Tinystream that Venomstrike has a mate.
Later, he bumps into Stormfront, asking what's up.
Family
Mother
Starfishflight- Living
Father
Sharpstripe- Living
Sister
Hackberrynose- Deceased, StarClan resident
Half brothers
Otterscar- Living
Shadeleap- Living

Nephew
Sharpkit- Living
Quotes
None yet.
Trivia
Salmonsplash will meet up with his father eventually.
Life Image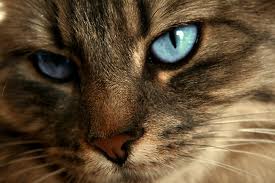 Ad blocker interference detected!
Wikia is a free-to-use site that makes money from advertising. We have a modified experience for viewers using ad blockers

Wikia is not accessible if you've made further modifications. Remove the custom ad blocker rule(s) and the page will load as expected.