This character is a NPC and can be claimed freely.
Sapphire (KP II)
Affiliations
Current
StarClan
Past
Loner, SummerClan, Kittypet
Names
Loner
Warrior
Kittypet
Sapphire
Sapphire
Sapphire
Life
Age
8 years (approx. 96 moons at death)
Status
Deceased
Cause of Death
Old age
Debut
The Valley City IV
Last Post
The Valley City VI
Family
Father
Priam
Mother
Hecuba
Sibling
Alexandros
Mate
None
Kits
None
Roleplay
Owner
None
Sapphire is a blue-grey she-cat with ice blue eyes. She is the daughter of Hecuba and Priam, and the sister of Alexandros.
Description
Appearance
Coming Soon
Health
Coming Soon
Character
Sapphire can be pretty aggressive, but is loyal to those who she trusts. She doesn't talk much, only sticking with her close friends. It's hard to gain her trust, but once you do, you're friends for a lifetime.
Abilities
Coming Soon
Biography
Kithood and Adolescence
Sapphire was born as a rogue to Hecuba and Priam, along with Alexandros, her brother. Her early life was very hard for her, for her mother died giving birth to her and her brother. Her father abandoned both of them, and the siblings got separated. Sapphire traveled through many twolegplaces, for she was constantly followed by an evil group of rogues who want her dead.
Adulthood
Sapphire found herself in SummerClan territory one day, and asked to join the clan. After the fight with the rogues, Sapphire decided to leave SummerClan forever. She left to live in one of the old twolegplaces she knew of, though Sapphire died of old age shortly after.
Relationships
Family
Coming Soon
Friendships/Acquaintances
Coming Soon
Quotes
Coming Soon
Images
Life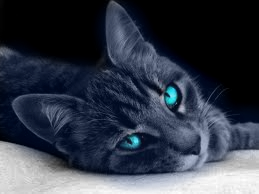 Pixels
Please do not edit this gallery unless instructed to.
Ad blocker interference detected!
Wikia is a free-to-use site that makes money from advertising. We have a modified experience for viewers using ad blockers

Wikia is not accessible if you've made further modifications. Remove the custom ad blocker rule(s) and the page will load as expected.