Seedtail
Affiliations
Current
SummerClan
Names
Warrior
Queen
Elder
Seedtail
Seedtail
Seedtail
Life
Age
109 moons (Approx. 9.08 Years)
Status
Deceased
Cause of Death
Old Age
Debut
SummerClan LIII February 2nd, 2015
Last Post
Unknown
Family
Father
Unknown tom
Mother
Unknown she-cat
Siblings
None
Mate
One-ear (Formerly)
Kits
Snaptooth, Unnamed toms
Roleplay
Owner
Mel
Seedtail is a small, thin, tortoiseshell she-cat with small, pale green eyes. She is a retired elder of SummerClan, the former mate of the deceased One-ear, and the mother to Snaptooth.
Description
Appearance
Coming Soon
Health
Coming Soon
Character
Coming Soon
Abilities
Coming Soon
Biography
Kithood
Coming Soon
Adolescence
Coming Soon
Adulthood
Coming Soon
Timeskip
Seedtail is now an elder of SummerClan. She makes her first appearance hungrily eating a sparrow when her daughter, Snaptooth, enters her den and asks if the apprentices had changed Seedtail's bedding yet, making a remark that the old thing must have been getting uncomfortable. She grumpily replies that they had, but that they had done a poor job and she had had to pull twigs from her pelt multiple times. Snaptooth recalls Seedtail being the only elder in the Clan, and while she enjoyed the extra space in the Elder's den, it was often overrun by kits hoping for storytelling.
Pedigree
Mate:
Daughter:
Snaptooth: Living
Offspring:
Unnamed Toms: Deceased, Presumed StarClan members
Relationships
Family
Coming Soon
Love Interest
Coming Soon
Friends
Coming Soon
Enemies
Coming Soon
Quotes
Coming Soon
Trivia
She and One-ear most likely had a "Spiderleg and Daisy" relationship.
Images
Life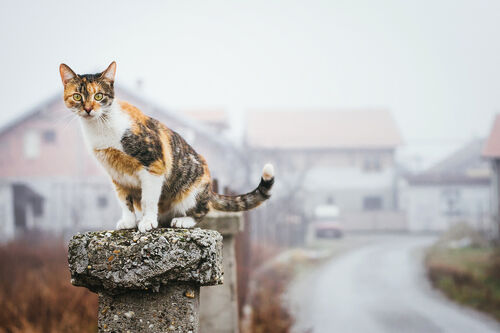 Pixels
Please do not edit this gallery unless instructed to.</sma
Ad blocker interference detected!
Wikia is a free-to-use site that makes money from advertising. We have a modified experience for viewers using ad blockers

Wikia is not accessible if you've made further modifications. Remove the custom ad blocker rule(s) and the page will load as expected.