Shallowsplash is a ginger she-cat with pale amber eyes. She was born in WinterClan, from Willowflame and Breezecloud, to a litter of five- Gustywind, Frostshell, Pumpkinpatch, and Winterbreeze. The most steady of her litter, she was a strong warrior, although contained her powers enough to blend in. Going mateless for most of her life, she had several apprentices, including Daringheart and Pearpaw.
Description
Appearance
Coming Soon
Health
Physical Health
Coming Soon
Mental Health
Coming Soon
Personality
Shallowsplash is very social, and enjoys chatting with her siblings and Clan. She's protective of her clanmates, and isn't afraid to share what's on her mind, not bothered by who it might hurt. A bit of a fire-ball, her temper is her worst enemy, despite her attempts to control it.
Skills and Abilities
Coming Soon
Life
Roleplay
She is born to Breezecloud and Willowflame in WinterClan, along with her siblings, Gustykit, Frostkit, Pumpkinkit, and Winterkit.
As a kit, she is often seen playing with her siblings and other nursery-mates, Lightningkit and his family, causing general havoc in the camp. She has a slight crush on Lightningkit, but grows out of it as she nears apprentice-hood.
She becomes an apprentice under Moonsight, and a warrior roughly six moons later, with the name of Shallowsplash.
Frequently going on patrols, she doesn't really consider having a mate, until she starts to get to know Maroonsun. The two begin to hang out more frequently, often sharing prey.
She is shown to kill several SummerClan cats in the Battle of the Century, fighting alongside her siblings. She gets her first apprentice shortly afterwards, Daringpaw.
Later on, she runs out of the warrior's den when Graymoon's kits, Dovekit and Tigerkit, are snatched by a hawk. She leaps at the hawk, and attempts to slash its side, but narrowly misses her target, and hits Dovekit's face, instead. Appalled, she drops to the ground and sits still for a moment, before following the rest of the patrol.
She finds Firestorm by Graymoon, and props Graymoon up a bit. When more cats began to gather around the spectacle, Shallowsplash stands guard, keeping cats away from her. When Graymoon seems to summon the tabby, Shallowsplash comes over to her, gives a nod at her request, and heads off to go to campand gather a patrol to take with her to find Brightkit.
Gathering Guppyfin, Quailnose, Brindlesong, and Salmonstream, she leads the group out, following the kits' steps. Brindlesong passes her up when they reach the timberline, and is the one to discover Brightkit. She follows the tabby back to camp, and reports her findings to Azurestar.
Family
Mother:
Willowflame: Living
Father:
Breezecloud: Living
Sister:
Frostshell: Deceased; StarClan resident
Brothers:
Gustywind: Living
Pumpkinpatch: Living
Winterbreeze: Deceased; StarClan resident
Half-Sisters:
Half-Niece:
Crescentfall: Living
Breezefrost: Living
Half-Nephew:
Badgerpaw: Deceased; StarClan resident
Images
Life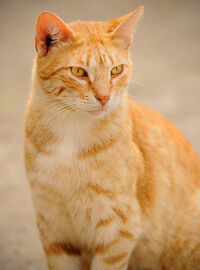 Character Pixels
Please do not edit this gallery unless instructed to.
Trivia
She's growing to love Maroonsun, and will become his mate.
Ad blocker interference detected!
Wikia is a free-to-use site that makes money from advertising. We have a modified experience for viewers using ad blockers

Wikia is not accessible if you've made further modifications. Remove the custom ad blocker rule(s) and the page will load as expected.