Shatterglass
Affiliations
Current
None
Past
SpringClan
Name
Given
Shatterglass
Life
Age
Unknown
Status
Deceased
Cause of Death
Unknown
Debut
Unknown
Last Post
Unknown
Family
Father
Unknown tom
Mother
Pool
Siblings
Splatterpelt, Meadowfoot
Mate
None
Kits
None
Education
Mentor
Velvetcreek
Roleplay
Owner
Patch
Shatterglass is a muscular, dark gray tom with blind, deep-blue eyes.
Personality
He is rambunctious, and hates to be left out. Shatterglass likes to think he is important, but is now very lonely without a mate.
Life
Shatterglass wakes up, and finds out that he is blind. He later on accidentally wanders into AutumnClan territory. Then, he is later seen being trained by Ravenfang, a Dark Forest cat.
When he's a warrior, Shatterglass is seen often crying that he's blind- extremely upset.
Family
Mother:
Pool ~ Living
Sister:
Meadowfoot ~ Living
Brother:
Splatterpelt ~ Living
Nephew:
Platinumspark ~ Deceased (StarClan Resident)
Nieces:
Grand-Nephews:
Grand-Nieces:
Cygnetfeather ~ Living
Simplecloud ~ Living
Asterpelt ~ Living
Life Image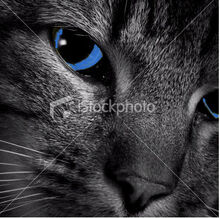 Character Pixels
Please do not edit this gallery unless instructed to.
Ceremonies
Shatterkit's Apprentice Ceremony
Froststar: "Let all cats old enough to catch their prey join here for a Clan meeting! Now, all kits, step forward. You all have reached the age of 6 moons, do you promise to uphold the warrior code and to protect your clan, even at the cost of your life?"

Kits: "I do."



Trivia
His mate was going to be Jadepaw, but her roleplayer left.
His mate will now be Bloomfrost.
Ad blocker interference detected!
Wikia is a free-to-use site that makes money from advertising. We have a modified experience for viewers using ad blockers

Wikia is not accessible if you've made further modifications. Remove the custom ad blocker rule(s) and the page will load as expected.