Smallpaw
Affiliations
Current
StarClan
Past
AutumnClan
Name
Given
Kit: Smallkit


Apprentice:Smallpaw

Life
Age
Unknown
Status
Deceased
Cause of Death
Crushed by a tree
Debut
AutumnClan/Roleplay/Archive 17
Last Post
Unknown
Family
Father
Redfrost
Mother
Mudstar
Siblings
Wisppaw, Sheeppaw, Midnightpaw, Heronpaw, Mitepaw, Missingnose, Specklingkit, Barkkit, Reddeningkit, Pouringfall, Creekstone
Mate
None
Kits
None
Education
Mentor
Forgottensoul
Roleplay
Owner
Bbun
Smallpaw is a long furred, small cinnamon she-cat with a white chest and paws.
Life Image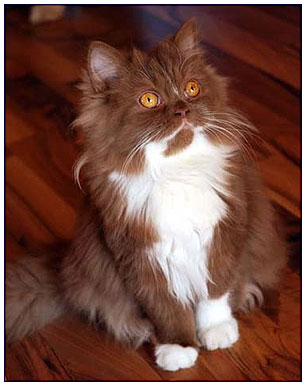 Image Credits belong to the Cats of Spring cattery
Ad blocker interference detected!
Wikia is a free-to-use site that makes money from advertising. We have a modified experience for viewers using ad blockers

Wikia is not accessible if you've made further modifications. Remove the custom ad blocker rule(s) and the page will load as expected.