Smokepaw
Affiliations
Current
StarClan
Past
SplashClan
Names
Kit
Apprentice
Smokekit
Smokepaw
Life
Age
Approx. 7 moons (0.58 years) at death
Status
Deceased
Cause of Death
Drowned
Debut
SplashClan (pre-roleplay)
Last Post
SplashClan (pre-roleplay)
Family
Father
Unknown tom
Mother
Aspenpelt
Sibling
Many unnamed kittens
Mate
None
Kits
None
Education
Mentor
Thistleclaw
Roleplay
Owner
Max
Smokepaw was a black she-cat with amber eyes.
Description
Appearance
Smokepaw was a smaller she-cat, as she had yet to reach many of her growth spurts. She still had a bit of a downy coat to her, making her look a lot fluffier than some of her siblings at the time. The she-cat was a dusty-black colour, only to describe that her coat looked a little lighter due to its 'fluff'.
The she-cat had round eyes that were a very pale green. Her face was somewhat angular, but, her head was small and her ears were tall. As she was still growing, her proportions seemed quite uneven to where her legs were long and lean compared to her frame which was still quite kitten-like in appearance. Smokepaw's eyes were quite round and were a rich amber colour.
Character
Coming Soon
Skills
Coming Soon
Biography
Backstory
Smokekit was born to Aspenpelt and her unnamed mate in SplashClan. The young couple was overjoyed with their single daughter, as they had already had a litter the season before, however, the kittens didn't survive past their first moon. Smokekit was already a golden child in her parent's eyes and she grew up quite lonely due to this. Her parents, mainly her mother, kept her close and made sure she was safe and if anything went wrong, she'd be sent to the Medicine cat without a second thought.
It was safe to say that upon reaching her sixth moon, Smokekit was overjoyed to become an apprentice. Even her, at the time, overbearing parents were immensely happy that their daughter would become a warrior apprentice and then a full warrior. Soon enough, Smokekit became Smokepaw and she received Thistleclaw as her mentor, a then newly named senior warrior. The two cats got along very well – namely due to how Thistleclaw gave Smokepaw her space, but, was still there enough to ensure her safety.
All was going well, the young she-cat was starting to progress well after a moon into her training. But, it seemed that tragedy seemed to follow Aspenpelt and her children. One day, while out fishing, Smokepaw assured her mentor that she could dive down into the River to see where the fish were. Before he could stop her, she'd already jumped in. Sadly, as she was coming up for air, her back leg got caught in driftwood and she subsequently drowned. It is said that her mentor had dived in after but failed to free her in time and then only managed to retrieve her body following her death.
Lineage
Father:
Unnamed tom: Status Unknown
Mother:
Aspenpelt: Living
Siblings:
Unnamed cats: Deceased; residences unknown
Relationships
Family
Coming Soon
Peers
Coming Soon
Trivia
Max beleives that Smokepaw greatly resembled her father at a young age and might be yet another reason to her parent's overbearing affection.
Images
Life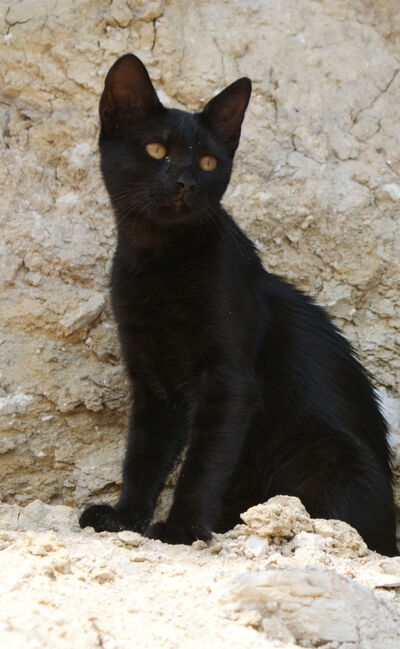 Pixels
Please do not edit this gallery unless instructed to.