Smokeystream is currently inactive and is available at the Adoption page.
Smokeystream is a smoky black she-cat with green eyes and a white dash on her chest. She is currently a senior warrior of SplashClan. Her former mentor and former mate is Lionstrike, whom she broke up with because the chemistry was not working out. Her adoptive son is Jayswoop.
Description
Appearance
Health
Physical Health
Mental Health
Personality
She has a secret crush on her former mentor, Lionstrike. She secretly is in love with him but doesn't know that he loves her back. She wants to be is mate really badly. She is Fernwhisker's sister. Now, she no longer loves Lionstrike as the two have been apart.
Skills and Abilities
Life
Backstory
Roleplay
Smokeystream first appears as Smokeypaw. She is the sister of the medicine cat, Fernpaw. Smokeystream's mentor is Lionstrike. Smokeystream has a big crush on him and is always trying to look at him. Lionstrike likes her back, though she doesn't know. Fernwhisker wants Smokeystream to know that he does, but Smokeystream never listens. They are not mates yet.
Smokeystream returns to warrior duties after a long hiatus due to an infection. She is now single, since her and Lionstrike broke up.
She is seen many times with her adoptive son, Jayswoop.
When Runningkit causes a commotion, she takes matters into her own paws and stops him. She notices that the fish was alive and kills it with a swift bite. She tells the kit that she didn't think the fish was dead before, and that some warrior did not kill it immediately. The black kitty goes to Emeraldstar to tell her about the matter.
She is disappointed at Runningpaw, Swiftpaw, and Sunpaw's apprentice ceremony, envious of the selected mentors since she wanted another one and her time was running out.
Relationships
Family
Mother:
Father:
Stormstone - Deceased; Residence StarClan
Sister:
Fernwhisker - Living
Brother:
Rippingpaw - Deceased; Residence Dark Forest
Mate:
Lionstrike (formerly) - Living
Adoptive Son:
Jayswoop - Living
Trivia
Smokeystream was originally named Smokepaw
Rowan had originally planned Smokeystream's warrior name to be Smokeytail, but when Silver named her Smokeystream, unknowing of the Rowan's plan, Rowan decided that the new name was better.
Quotes
Coming Soon
Ceremonies
Coming Soon
Images
Life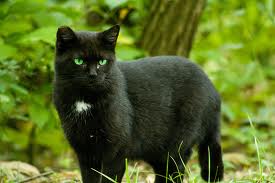 Character Pixels
Please do not edit this gallery unless instructed to.
Ad blocker interference detected!
Wikia is a free-to-use site that makes money from advertising. We have a modified experience for viewers using ad blockers

Wikia is not accessible if you've made further modifications. Remove the custom ad blocker rule(s) and the page will load as expected.