Snailstorm
Affiliations
Current
SplashClan
Name
Kit:
Apprentice:
Warrior:
Snailkit
Snailpaw
Snailstorm
Life
Age
Approx. 12 Moons Old (Approx. 1 Year)
Status
Living
Debut
SplashClan Archive I
Family
Father
Apollo
Mother
Oceanwave
Siblings
None
Mate
None
Kits
None
Education
Mentor
Oceanwave
Roleplay
Owner
Mink
Snailstorm is a Snowshoe tom with blue eyes. He is a young warrior of SplashClan, born to Oceanwave and Apollo. He has only a half-sister, Dawnwhisper, whom he knows nothing about.
Description
Appearance
Coming Soon
Character
Coming Soon
Abilities
Coming Soon
Life/Biography
Childhood
Coming Soon
Lineage
Coming Soon
Quotes
Coming Soon
Cameos
Coming Soon
Ceremonies
Coming Soon
Relationships
Family
My mother is odd, in pretty much every way you can look at her. She doesn't blend into the Clan as much as she'd like, I mean how can you when your snacking on a robin instead of a fish? Then when I ask where she learned to hunt for land prey she just tells me an old friend taught her. She's so secretive and hides so much from me that it truthfully makes me feel like I'm not even actually her son.. —Snailstorm's thoughts on his mother, Oceanwave

Coming Soon
Images
Life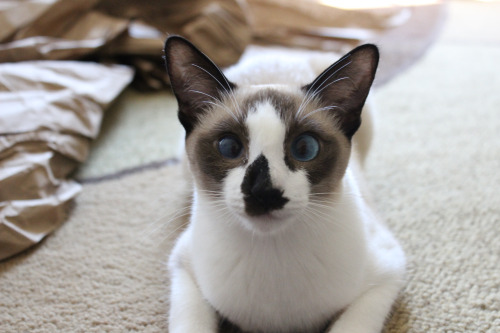 Character Pixels
Please do not edit this gallery unless instructed to.
Ad blocker interference detected!
Wikia is a free-to-use site that makes money from advertising. We have a modified experience for viewers using ad blockers

Wikia is not accessible if you've made further modifications. Remove the custom ad blocker rule(s) and the page will load as expected.