Snaptooth
Affiliations
Current
SummerClan
Names
Kit
Apprentice
Warrior
Snapkit
Snappaw
Snaptooth
Life
Age
61 moons (Approx. 5.08 Years)
Status
Living
Debut
Unknown
Family
Father
One-ear
Mother
Seedtail
Sibling
Unnamed kits
Mate
Unknown tom
Kits
Marigoldpaw, Poolkit
Education
Apprentice
Whinchatstorm
Roleplay
Owner
Mel
Snaptooth is a ginger tabby she-cat with pale green eyes, a sharp set of teeth, and white markings on her muzzle, chest, underside, and paws. She is the only daughter of One-ear, a deceased SummerClan elder, and Seedtail, an elderly queen. She currently serves as a SummerClan warrior and has devoted much of her life and time to the Clan, but she has, however, expressed no interest in having a mate or kits. She has mentored Whinchatstorm
Description
Appearance
Coming Soon
Health
Coming Soon
Character
Coming Soon
Abilities
Coming Soon
Biography
Kithood
Coming Soon
Adolescence
Coming Soon
Adulthood
Snaptooth makes her first appearance waking from the Warrior's Den, padding to see her mother, Seedtail, in the Elder's Den. She recalls her mother being the only elder in the Clan, and while she had tried to convince Magpiestar to let her make her nest in the den with her, Seedtail had gladly taken advantage of the extra space. As she enters, she warmly remarks that she is glad to see her mother eating, and asks about her new bedding, wondering if the apprentices had changed it yet. The elderly she-cat grumpily replies that they had, but she had had to pull twigs from her pelt all night because of their poor job.
Pedigree
Father:
Mother:
Seedtail: Living
Siblings:
Unnamed Toms: Deceased; Presumed StarClan members
Grandmother:
Grandfather:
Cindershade: Deceased; Confirmed StarClan member
Aunt:
Uncles:
Thunderblaze: Status Unknown
Smokeheart: Deceased; Confirmed StarClan member
Great-Grandmothers:
Brindleflower: Deceased; Confirmed StarClan member
Fluffy: Status Unknown
Great-Grandfathers:
Great-Aunts:
Spottedheart: Deceased; Confirmed StarClan member
Skymist: Status Unknown; Presumed to be deceased
Great-Uncle:
Cousins:
Relationships
Family
Although they are never shown interacting in the roleplay, it is assumed that the two had a decent relationship. Snaptooth was never pressured into taking a mate and One-ear gave her enough space to let her be more independent, but this was often the cause of many failed attempts to grasp his attention. The pair were both similar in mind and in body; Snaptooth inherited not only her father's exceptional hunting skill, but his wit and sharp tongue, and this caused them both to clash heads frequently.
Better suited for the nursery than the warrior's den, a proud Seedtail raised her only daughter with great satisfaction and confidence, knowing that her remaining kit would be a worthy warrior. With a fierce sense of protection, especially after the deaths of her tom-kits, Seedtail spoiled Snapkit to death, a frequent cause of arguments between herself and her then-mate, Duskjaw. Unlike him, she encouraged and often pushed Snaptooth to find a mate and raise a litter or two, even though the she-cat had made herself clear that she had no desire for them.
Now that Seedtail has retired to the Elder's Den, Snaptooth is more patient with her forgetful mother and shares tongues with her on a daily basis.
Friends
Coming Soon
Enemies
Coming Soon
Quotes
Coming Soon
Trivia
As a kit she would often suckle strongly and nip at her mother; this earned her her prefix, Snap. Her warrior name, Snaptooth, was given due to her admirable hunting skills.
Her parents most likely had a "Spiderleg and Daisy" relationship.
Images
Life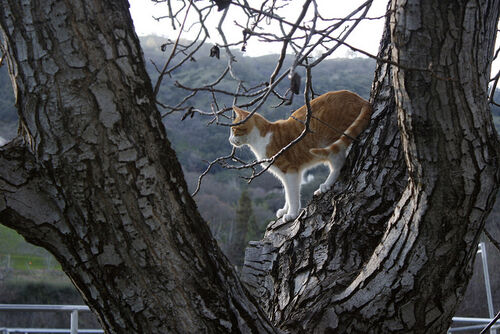 Pixels
Please do not edit this gallery unless instructed to.</sma
Ad blocker interference detected!
Wikia is a free-to-use site that makes money from advertising. We have a modified experience for viewers using ad blockers

Wikia is not accessible if you've made further modifications. Remove the custom ad blocker rule(s) and the page will load as expected.