This character is a NPC and can be claimed freely.
Stallionkit
Affiliations
Current
SpringClan
Name
Kit
Stallionkit
Life
Age
Unknown
Status
Unknown
Debut
Unknown
Family
Father
Maplesky
Mother
Tarialwings
Siblings
Bullkit, etc.
Mate
None
Kits
None
Roleplay
Owner
None
Stallionkit is a handsome, dark gray tabby tom with deep blue eyes. He has white ears.
Personality
Stallionkit is strong and quick. He's not that smart, but is a great fighter, and a master hunter.
Life
Coming Soon
Family
Father - Maplesky - Living
Mother - Tarialwings - Living
Siblings - Bulletkit - Living
Life Image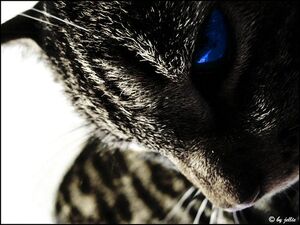 Ad blocker interference detected!
Wikia is a free-to-use site that makes money from advertising. We have a modified experience for viewers using ad blockers

Wikia is not accessible if you've made further modifications. Remove the custom ad blocker rule(s) and the page will load as expected.