Stardust is currently inactive and is available at the Adoption page.
Stardust
Affiliations
Current
SplashClan]
Name
Given
Stardust
Life
Age
Unknown
Status
Unknown
Debut
Unknown
Family
Father
Unknown tom
Mother
Unknown she-cat
Siblings
None
Mate
Pureheart
Kits
None
Roleplay
Owner
None
Stardust
is a cream colored she-cat with long, wavy fur, dark brown paws, tail, muzzle and ears and ice blue eyes.
Personality
She is kind and caring. When she is passionate about something, she sticks to it. That can be a good or a bad thing, since sometimes she gets passionate over things that get her into trouble.
Life
Stardust is first seen talking to Pureheart about going on patrol.
Life Image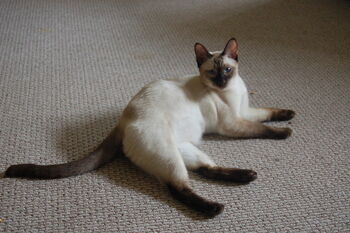 Character Pixels
Please do not edit this gallery unless instructed to.
Ad blocker interference detected!
Wikia is a free-to-use site that makes money from advertising. We have a modified experience for viewers using ad blockers

Wikia is not accessible if you've made further modifications. Remove the custom ad blocker rule(s) and the page will load as expected.