Starlingkit is a black and white tom with yellow eyes. His siblings are Rainkit, Smokekit, Walnutkit, and Raccoonkit. Starlingkit is the only son of Jasmineleaf and Pouringfall.
Description
Appearance
Coming Soon
Health
Coming Soon
Character
Starlingcloud has a carefree personality, as many -cloud cats do. He loves socializing, and won't hesitate to make new friends. Starlingcloud bonds with his littermates easily, and he feels like he's known his clan for forever. Starlingcloud hates breaking off old relationships, even if they were toxic. He's very sentimental, and tries not to let it show. Starlingcloud is cheerful, and isn't one to let little things get him down. He's an optimist, and loves making other cats happy. Starlingcloud can be a bit of a blabbermouth, and could talk for years if someone let him. When he gets excited, it's hard for him to calm down.
On the inside, Starlingcloud is very sensitive. He gets offended easily, though he typically doesn't make a show about it. He suffers quietly, not typically letting anyone know about what's going on. Starlingcloud usually only tells close friends about his problems, and even then he might not tell them. Starlingcloud knows it might be "bad" or "wrong" to do this, but Starlingcloud accepts it as the way he is. Starlingcloud often jumps in over his head, getting into situations where it might be a tad bit overwhelming. He usually has to take a bit to chill after this, and it can be a while before he's back to normal.
Abilities
Coming Soon
Biography
Kithood and Adolescence
Coming Soon
Adulthood
Coming Soon
Pedigree
Mother
Jasmineleaf: Living
Father
Pouringfall: Living
Siblings
Half-Siblings
Cranepaw: Living
Bramblekit: Deceased, StarClan resident
Flashkit: Deceased, StarClan resident
Aunts
Uncles
Grandfathers
Rookfeather: Living
Falconscreech: Deceased, StarClan resident
Grandmothers
Great-Aunt
Owlflight: Deceased, residence unknown
Great-Aunt in-law
Smokepool: Deceased, StarClan resident
Great-Uncle
Jai: Status Unknown
Cousins
Relationships
Family
Coming Soon
Friendships/Acquaintances
Coming Soon
Quotes
Coming Soon
Images
Life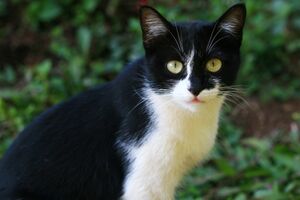 Pixels
Please do not edit this gallery unless instructed to.
Ad blocker interference detected!
Wikia is a free-to-use site that makes money from advertising. We have a modified experience for viewers using ad blockers

Wikia is not accessible if you've made further modifications. Remove the custom ad blocker rule(s) and the page will load as expected.