Stillspirit
Affiliations
Current
SummerClan
Name
Given
Stillspirit
Life
Age
Unknown
Status
Deceased
Cause of Death
Unknown
Debut
Unknown
Last Post
Unknown
Family
Father
Duskfall
Mother
Soulrise
Siblings
Duskkit, Sunrisekit
Mate
None
Kits
None
Roleplay
Owner
Mink
Stillkit is a small, elegant, fluffy, snow white she-kit with icy blue eyes, and two ginger flecks on her leg.
Personality
Stillkit isn't very active. She's shy and quiet, and prefers not to be noticed. She likes to stick with her mother and father, and no one else. She doesn't trust anyone except for her parents.
Life
She will be born to Duskfall and Soulrise in SummerClan.
Life Image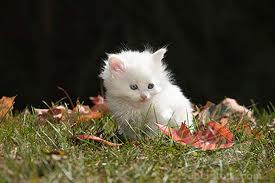 Character Pixels
Please do not edit this gallery unless instructed to.
Ad blocker interference detected!
Wikia is a free-to-use site that makes money from advertising. We have a modified experience for viewers using ad blockers

Wikia is not accessible if you've made further modifications. Remove the custom ad blocker rule(s) and the page will load as expected.