Sun (Lo) is currently inactive and is available at the Adoption page.
Sun (Lo)
Affiliations
Current
Loner
Name
Given
Sun (Lo)
Life
Age
Unknown
Status
Unknown
Debut
Unknown
Family
Father
Fronds
Mother
Nina
Siblings
Dusk, Dawn, Fleck
Mate
None
Kits
None
Roleplay
Owner
None
Sun is a solid golden tom.
Personality
Sun is caring and smart and also a peacemaker, who hates fighting.
Life
He is born to Nina and Fronds. His siblings are Dawn, Dusk, and Fleck. His siblings and himself play moss ball with Cloud and Snow.
Moons later, when he is all grown up, he witnesses his father die and his sister, Fleck, get abducted by Twolegs. he goes to the river to fish and sees rogues fighting across it. He thinks that they wouldn't fight if they had more room. He sees a fish, but slips over the ledge trying to catch it and drowns.
Life Image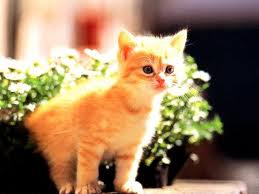 Character Pixels
Please do not edit this gallery unless instructed to.
Family
Mother: Nina - Living
Father: Fronds - Living
Sisters: Dawn - Living, Fleck - Living
Brother: Dusk - Living
Ad blocker interference detected!
Wikia is a free-to-use site that makes money from advertising. We have a modified experience for viewers using ad blockers

Wikia is not accessible if you've made further modifications. Remove the custom ad blocker rule(s) and the page will load as expected.