Sunheart
Affiliations
Current
StarClan
Past
SummerClan
Names
Warrior:
Elder:
Sunheart
Sunheart
Life
Age
208 moons old
Status
Deceased
Cause of Death
old age
Debut
Unknown
Last Post
Unknown
Family
Father
Unknown tom
Mother
Unknown she-cat
Siblings
None
Mate
Fogstorm
Kits
Sunnyriver, Clearflight, Crowfoot
Education
Mentor
Unknown SummerClan cat
Roleplay
Owner
Rosie
Sunheart is a long-haired bright ginger she-cat with yellow eyes.
Personality
Sunheart prefers when it is peaceful, but is very fierce and not afraid to use her claws. Sometimes she gets distracted when she is hunting, and scares the prey. Too impatient, she is probably never going to get an apprentice.
Life
She goes hunting with Twig. Later, she and Fogstorm are talking about him retiring when his apprentice is made a warrior. He fusses that she is too young to join him in the elders' den, but she tells him to wait for her. 
In the BOC, she and Fogstorm fight as a team. She gets cut on the flank, and is then fighting Maypaw.
Cameos
Character Pixels
Please do not edit this gallery unless instructed to.
Coming Soon
Quotes
Coming Soon
Life Image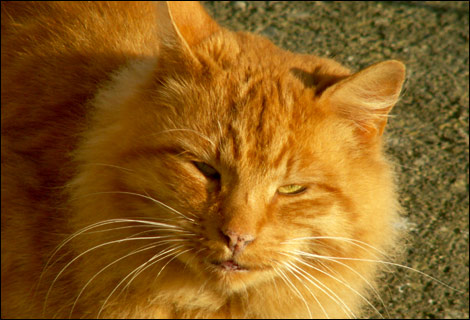 Ad blocker interference detected!
Wikia is a free-to-use site that makes money from advertising. We have a modified experience for viewers using ad blockers

Wikia is not accessible if you've made further modifications. Remove the custom ad blocker rule(s) and the page will load as expected.