Swancloud
Affiliations
Current
SummerClan
Name
Given
Warrior: Swancloud
Life
Age
Unknown
Status
Unknown
Debut
SuC 32
Roleplay
Owner
None
Swancloud is a slender, pretty she-cat with a sleek, fluffy white pelt, gleaming green eyes and a nick in her ear. 
Personality
Swancloud is a very easygoing, calm cat, not easily angered. Her peaceful nature often radiates onto other cats. However, when she is angered, she gets mad. She tends to be a slight bit depressed, due to the fact that no tom seems to be the slightest bit attracted to her. 
Life
Coming Soon
Life Image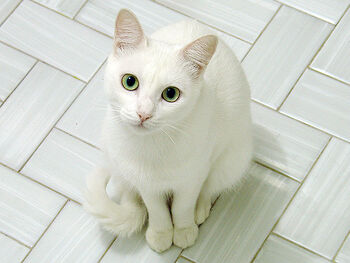 Trivia
In her life image, Swancloud is shown with no torn ear. This was the closest Poopy could find. 
Ad blocker interference detected!
Wikia is a free-to-use site that makes money from advertising. We have a modified experience for viewers using ad blockers

Wikia is not accessible if you've made further modifications. Remove the custom ad blocker rule(s) and the page will load as expected.