Talonclaw
Affiliations
Current
StarClan (Reincarnated)
Past
WinterClan, Loner
Names
Loner
Kit
Apprentice
Warrior
Talon
Talon, Talonkit
Talonpaw
Talonclaw
Life
Age
Unknown
Status
Deceased
Cause of Death
Killed by Spiderstorm; Reincarnated
Debut
Loners & Rogues Archive IV
Last Post
WinterClan Archive XLVII
Family
Father
Bone
Mother
Leaf
Siblings
Littermates: Icefeather, Thornfang, Redpelt, Stonestream, Nightheart
Half-Siblings: Blade, Lightning
Mate
Irisfrost
Kits
First Litter: Gemcave, Leafface, Snowbreeze
Second Litter: Brightcloud, Sootpaw, Raccoonpaw
Third Litter: Talonkit
Education
Mentor
Pumpkinpatch
Apprentices
Slugface, Hawktail
Roleplay
Owner
Whiskers
Talonclaw was a large, tabby and white tom with yellow-green eyes. He was a warrior of WinterClan, the mate of Irisfrost and father of Snowbreeze, Leafface, Gemcave, Brightcloud, Sootpaw, Raccoonpaw, and Talonkit. He now hunted in StarClan for awhile, being killed by Spiderstorm, but has been reincarned into Tigerclaw, and is slowly gaining total control over the tom's body, keeping his own memories and gaining Tigerclaw's. He is the son of Leaf and Bone, brother to Stonestream, Thornfang, Nightheart, Icefeather, and Redpelt.
Talonclaw's an amibitious cat, but in a good sort of way. He's very determined to get a task done, and when he wants something, he's sure to find a way to get it. Talonclaw will try and try again, and never quit at what he plans to complete. He's a well-known brave tom, speaking when he pleases and fighting as if StarClan is fighting beside him. It is said that his son, Talonkit, takes after him in personality, which is quite true. Talonclaw is also loyal and bold, never afraid to stand out when he feels like it, and always one to fight for those he loves.
Description
Appearance
Coming Soon
Character
Coming Soon
Skills
Coming Soon
Biography
Kithood
Coming Soon
Adolescence
Coming Soon
Adulthood
Coming Soon
Afterlife
Sunstar eventually meets up with Talonclaw and asks if he loves his mate and kits, and which he replies he does, in fact, he loves them very much. She takes him into the dream of Tigerclaw, who after a few moments, recognizes Talonclaw, stating his name out loud. The warrior eventually goes on about how Talonclaw is a father, Irisfrost giving birth to his son, Talonkit, and Talonclaw states that he knows, as he has been watching over his mate and kits very closely. After awhile, Tigerclaw lets out a sigh, and says he must love his mate and kits very much, and Talonclaw agrees. Tigerclaw announces that he knows what he has been summoned for, and he agrees to let Talonclaw be reincarnated into him, as he has no loved ones. After a few seconds, Sunstar steps back and nods, and Talonclaw reincarnates into Tigerclaw. This causes the living warrior much pain, as if he is dying, which his soul/spirit pretty much is, as Talonclaw's is taking place of it. Talonclaw is successfully reincarnated into Tigerclaw, and ends up slowly taking over the Warrior's body, gaining the memories of the Warrior, and remembering his own at the same time.
Pedigree
Mate:
Irisfrost - Living
Sons:
Gemcave - Living
Leafface - Deceased, vertified Dark Forest member
Raccoonpaw - Status Unknown
Talonkit - Living
Daughters:
Snowbreeze - Status Unknown
Brightcloud - Deceased, vertified StarClan member
Sootpaw - Status Unknown
Mother:
Leaf - Deceased, residence Unknown
Father:
Bone - Status Unknown, suspected to be Deceased
Brothers:
Redpelt - Status Unknown
Thornfang - Living
Sisters:
Nightheart - Status Unknown
Icefeather - Living
Stonestream - Status Unknown
Half-Brothers:
Blade - Status Unknown, suspected to be Deceased
Lightning - Status Unknown, suspected to be Deceased
Granddaughter:
Eternitypaw - Deceased, vertified StarClan member
Nieces:
Swiftstream - Deceased, vertified StarClan member
Ravenshadow - Living
Cavernsong - Living
Cypressclaw - Living
Nightfire - Status Unknown
Nephews:
Runningfoot - Status Unknown
Sunpaw - Status Unknown
Frostfall - Deceased, vertified StarClan member
Forestpath - Status Unknown
Covetsunami - Living
Arcticpaw - Living
Shadowforce - Deceased, vertiifed Dark Forest member
Snap - Status Unknown
Goldenstripe - Living
Relationships
Coming Soon
Quotes
Coming Soon
Images
Life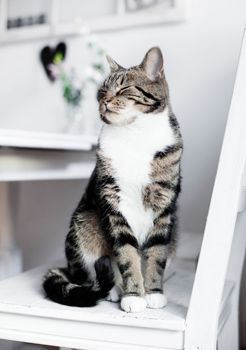 Pixels
Please do not edit this gallery unless instructed to.