Tanagersong
Affiliations
Current
SpringClan
Names
Kit
Apprentice
Warrior
Tanagerkit
Tanagerpaw
Tanagersong
Life
Age
14 moons
Status
Living
Debut
Unknown
Family
Father
Huntingshadow
Mother
CS
Sibling
Elkstep
Mate
None
Kits
None
Education
Mentor
Lakestar
Roleplay
Owner
Whiskers
Tanagersong is a dilute tortoiseshell tabby she-cat with blue-green eyes.
Description
Appearance
Coming Soon
Character
The young molly was boisterous since day one, practically the complete opposite of her silent brother. She seems to firmly believe that her presence should be known at all times, as well as her opinion...whether or not it's wanted doesn't matter. She enjoys to pick at others and watch them squirm, as it entertains her and makes her feel powerful. Tanagersong is certainly somewhat of a bully, but makes herself a worthy friend in the end with how open and honest she tends to be, so long as others can tolerate her big mouth. She's talented at getting herself in trouble, but it never seems to bother her, as she lusts for attention. In the end, however, Tanagersong's loyalty cannot be doubted. When her heart belongs to someone or something, it belongs to them forever. She'll be as reckless as she has to be in order to keep that special someone safe.
Tanagersong is very hyperactive, and if she could channel her energy correctly, she'd make an outstanding warrior. However, she seems to have a bit of an issue with focusing on one task at once, but thankfully has enough energy for all things she's interested in doing. Unfortunately, she has a great lack of patience and tends to be too confident for her own good. She can easily give up on something if she doesn't believe it's worth her while, or if it's taking too long. Tanagersong has an immense ego and has a passion for boasting about herself, which drives others away. If she gets too far in over her head and disappoints herself, she can become a real wreck.
One wouldn't expect someone as loud and impatient as Tanagersong to be a master thief. She's light on her feet and very sneaky when she's able to focus and manage to be a bit more patient. One as social has Tanagersong would also be pictured as somewhat of a gossip, but she's actually quite secretive and a bit myterious. If she doesn't want something to be shared, then she'll be certain that nobody utters a word.
Skills
Coming Soon
Biography
Kithood & Adolescence
Coming Soon
Adulthood
Coming Soon
Pedigree
Coming Soon
Relationships
Coming Soon

Coming Soon
Template:Quote2

Coming Soon
Love Interests
Coming Soon
Images
Life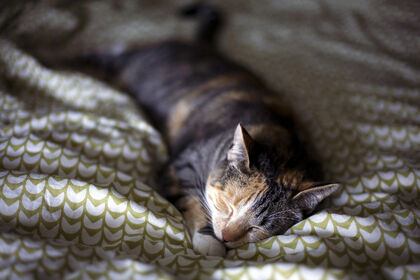 Character Pixels
Please do not edit this gallery unless instructed to.
Trivia
After the death of her brother, it's likely she'll name one of her eventual kits after him, and that he or she will take up Elkstep's quiet nature, although be a bit more laid-back.