Thistleclaw
Affiliations
Current
SplashClan
Names
Warrior
Senior Warrior
Elder
Thistleclaw
Thistleclaw
Thistleclaw
Life
Age
Approx. 62 moons (5.16 years)
Status
Living
Debut
TBA
Education
Apprentices
Smokepaw, Sedgepaw
Roleplay
Owner
Max
Thistleclaw is a grey and white tom with dark yellow eyes. He is a warrior of SplashClan and is the mentor of Smokepaw, and currently Sedgepaw.
Description
Appearance
Coming Soon
Character
Coming Soon
Abilities
Thistleclaw is an excellent fighter as shown with his suffix of -claw. The tom is best in water-based combat where he finds he can overpower his opponents best as he can drag them underwater to disorientate them. He also uses his size as an advantage and against those that rival even his size, Thistleclaw is able to raise his hackles to appear larger and fiercer. The tom is pretty average (which isn't necessarily a bad thing) when it comes to land-based combat, but, he is knowledgeable of his strengths and weaknesses and tries his best to work on both when he is free for a moment.
Biography
Roleplay
Coming Soon
Relationships
Peers
Thistleclaw's first apprentice, Smokepaw, was a good cat in his memories. He remembers her as an intelligent and bright young cat who was eager to learn and would often wake up before him to train. However, that doesn't rule out his failure to watch and take care of her as a mentor. Thistleclaw, while it has been a while, still blames himself for her drowning as it reflects that he was incapable to care for those he is responsible for. This responsibility he feels for Smokepaw's death has also led to him having a rocky general relationship with Aspenpelt.
Coming Soon
Quotes
Coming Soon
Images
Life Image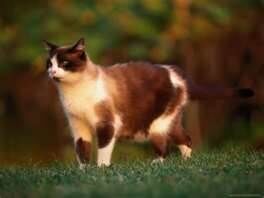 Pixels
Please do not edit this gallery unless instructed to.
Ad blocker interference detected!
Wikia is a free-to-use site that makes money from advertising. We have a modified experience for viewers using ad blockers

Wikia is not accessible if you've made further modifications. Remove the custom ad blocker rule(s) and the page will load as expected.