Thistleshine
Affiliations
Current
StarClan
Past
SpringClan
Name
Kit
Apprenticte
Warrior
Elder

Thistlekit
Thistlepaw
Thistleshine
Thistleshine

Life
Age
63 moons old
Status
Deceased
Cause of Death
Unknown
Debut
Unknown
Last Post
Unknown
Roleplay
Owner
Bright
Thistleshine
is a ginger-and-white she-cat with violet eyes.
Image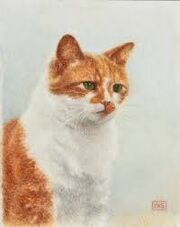 Ad blocker interference detected!
Wikia is a free-to-use site that makes money from advertising. We have a modified experience for viewers using ad blockers

Wikia is not accessible if you've made further modifications. Remove the custom ad blocker rule(s) and the page will load as expected.