Tigerfoot is currently inactive and is available at the Adoption page.
Tigerfoot
Affiliations
Current
AutumnClan
Names
Kit
Apprentice
Warrior
Tigerkit
Tigerpaw
Tigerfoot
Life
Age
Unknown
Status
Living
Debut
Unknown
Family
Father
Adderfoot
Mother
Leopardfang
Siblings
Tigerfang, Tigerflight
Mate
None
Kits
None
Roleplay
Owner
CH
Tigerfoot
is a huge, lean, muscular, long legged, broad shouldered, dark brown tabby tom with green eyes and short fur.
Personality
Tigerfoot is funny, kind, and compassionate. He loves to laugh and make others laugh as well.
Life
Tigerfoot has yet to be RPed.
Life Image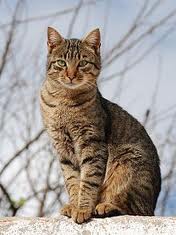 Trivia
He has two brothers. Tigerfang is in SplashClan, and Tigerflight is in WinterClan.
He doesn't remember his kit-hood or early life, so he doesn't know he has siblings.
Ad blocker interference detected!
Wikia is a free-to-use site that makes money from advertising. We have a modified experience for viewers using ad blockers

Wikia is not accessible if you've made further modifications. Remove the custom ad blocker rule(s) and the page will load as expected.