Tonks
Affiliations
Current
Unknown
Past
Kittypet(?)
Name
Kittypet
Tonks
Life
Age
Approx. 0 moons (at death)
Status
Deceased
Cause of Death
Unknown health complications while in the womb
Debut
None
Last Post
None
Family
Father
Norbert
Mother
Nagini
Sibling
Frankie
Mate
None
Kits
None
Roleplay
Owner
Sir Nicholas
Tonks is a very tiny white kitten of Siamese ancestry.
Description
Appearance
Tonks is a Siamese-built, naturally thin cat. She is much smaller than the average kitand lankier than the average cat. Her legs are long and skinny, with very small paws. Her eyes, had they ever opened, would have been a brilliant shade of blue. They tilt inwards, pointing down towards her nose giving her an exotic appearance.
Her pelt is a clear white with no markings. Her fur is smooth and very short. Her tail is very long and thin. Her head is very wedge-shaped, shaped almost like a piece of pie. Her nose is triangular shaped and pointed, and the skin is pink throughout.
Her whiskers are long and white, complimenting her facial features nicely. Her skin is of a light pink hue, slightly darker on her pawpads. The skin inside her ears, which are very large and pointed, almost disproportionally so, is a rich pink, and are very tall and triangular shaped
Health
Tonks was obviously not in very good health, as she was born undersized and dead.
Character
Coming Soon
bc i'm  a piece of shit who can't write

Abilities
Due to being a deceased, newborn kit, Tonks has no abilities of any kind.
Biography
Kithood and Adolescence
Pedigree
Mother:
Nagini: Likely living
Father:
Norbert: Deceased
Sister:
Frankie: Living
Relationships
Family
Nagini and Tonks never had a chance to interact or bond. Tonks, being a stillborn, was quickly removed from Nagini's nest when the Twolegs discovered she was dead.
Frankie and Norbert never had a chance to interact. In fact, it is unlikely Norbert is even aware that Frankie isn't his only child, as he was not present for their births.
Tonks never met her sister, as she was stillborn and quickly removed from the nesting box by a Twoleg shortly after her birth. Her sister knows she once had a sister from their mother telling her, but that is the extent of her knowledge, as she does not even know Tonks's name.
Love Interests
Coming Soon
Friends
Coming Soon
Quotes
Coming Soon
Trivia
Coming Soon
Images
Life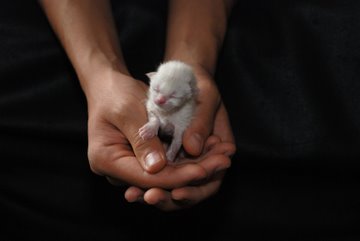 Pixels
Please do not edit this gallery unless instructed to.
Ad blocker interference detected!
Wikia is a free-to-use site that makes money from advertising. We have a modified experience for viewers using ad blockers

Wikia is not accessible if you've made further modifications. Remove the custom ad blocker rule(s) and the page will load as expected.