Turtleheart
Affiliations
Current
StarClan
Past
AutumnClan, SummerClan
Name
Kit
Apprentice
Warrior
Turtlekit
Turtlepaw
Turtleheart
Life
Age
Approx. 132 months at death
Status
Deceased
Cause of Death
Unknown
Debut
Unknown
Last Post
Unknown
Family
Father
Cloudfoot
Mother
Rainsplash
Sibling
Crystalheart
Mate
Andrew (formerly)
Kits
None
Education
Mentor
Feathersong
Roleplay
Owner
Crys
Turtleheart
is a long-haired golden-brown she-cat with darker streaks along her back and green eyes.
Description
Appearance
Coming Soon
Health
Physical Health
Coming Soon
Mental Health
Coming Soon
Personality
Turtleheart is a work of art. As a somewhat caring she-cat, she is extremely helpful at times, even if she can be quite teasing and sometimes a little childish. She enjoys the nature, and always look around to find any patterns in the trees or the leaves. Turtleheart can be quite cold and strict, and has high expectations of her clanmates.
Coming Soon
Skills & Abilities
Coming Soon
Life
Backstory
Turtlekit is born to Rainsplash as the first of the litter. Her sister, Crystalkit, was curious to find out about her father, so Turtlekit and Crystalkit made a plan to ask Rainsplash who their father was, but before they could ask, Rainsplash died of greencough.
Turtlekit gave up and ignored the plans of finding out who her father was. Turtlekit knew that Crystalkit was going to ask Minnowsplash, but Turtlekit ignored that. Later a fire took place and Minnowsplash, Heathersong, and Littleclaw dies of fire.
When Turtlekit and Crystalkit became apprentices, Crystalpaw left the Clan. Turtlepaw, devastated, leaves the Clan to follow Crystalpaw.
After a few moons of trying to find Crystalpaw, Turtlepaw meets a loner named Andrew. Turtlepaw and Andrew become mates for a short period of time, but break up after Andrew said he liked someone else.
Turtlepaw then finds AutumnClan, and finds that Crystalpaw, now Crystalheart, was in it. Turtlepaw becomes Turtleheart, the heart for her determination to find Crystalheart.
Roleplay
Turtleheart was briefly seen with Crystalheart before she kitted.
After Crystalheart had her kits, Turtleheart and Thunderkit plays with each other. Thunderkit accidently injures the warrior when play-fighting, but Turtleheart doesn't mind.
Turtleheart goes hunting and gets hit by a monster. She tries to say something to Leopardclaw, but dies before she has the chance.
Turtleheart is next seen watching the battle with Thunderfoot and Deadstar in AutumnClan. She then leaves the Clan after Thunderfoot defeats the Dark Forest leader, and returns to StarClan.
Character Pixels
Please do not edit this gallery unless instructed to.
Life Image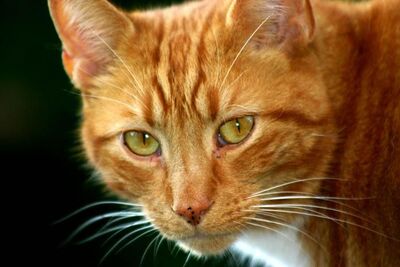 Family
Mother:
Rainsplash - Deceased, residence StarClan
Father:
Aunt:
Minnowsplash - Deceased, suspected StarClan
Sister:
Crystalheart - Deceased, residence StarClan
Neices:
Nephews:
Mate:
Andrew (formerly) - Unknown
Trivia
Turtleheart did not know that Crystalheart was in another clan for a while.
Turtleheart is based of Crystal's sister in real life, including Andrew, her ex-boyfriend that cheated on her. (don't blame him much cos tina is evil. Jk ilu crys but im leaving dis here as a sign of my love to you) asdf who is this person is it Leafu oh it's Feather
Ad blocker interference detected!
Wikia is a free-to-use site that makes money from advertising. We have a modified experience for viewers using ad blockers

Wikia is not accessible if you've made further modifications. Remove the custom ad blocker rule(s) and the page will load as expected.