Vita
Affiliations
Current
StarClan
Past
SpringClan
Names
Loner:
Founder:
Leader:
Vita
Vita
Silentstar
Life
Age
77 moons (at death)
Status
Deceased
Cause of Death
Blood loss while kitting
Debut
Unknown
Last Post
Unknown
Family
Father
Unknown tom
Mother
Unknown she-cat
Sibling
Nox
Mate
Timor
Kit
CS
Adopted: Froststar
Leader Position
Successor
Froststar
Deputy Position
Successor
Timor, Nox
Roleplay
Owner
whiskers
Vita
was a lynx point she-cat.
Description
Appearance
Coming Soon
Character
It came as a surprise to most cats that Vita was selected as leader rather than her tough sister, Nox, but it happened for good reason. Vita has always been a very level-headed cat, capable of keeping her mind clear and stress-free when under pressure. She was able to put all preferences aside and judge a character by who they are, not by what they are suspected to being. Until, of course, it came to her foolish pick of a mate. Vita likes to believe that she can 'fix' broken cats, although she never realized that some are just too set in their ways.
Her naive nature has always been as obvious and blunt as her bright blue eyes when caught at the wrong time. When directing her clan, she would appear keen and sensible, unaltered by outside pressures. When it came to herself...Vita always seemed to have her head in the clouds. Her loyal sister always attempted to guide her otherwise, but her efforts usually failed. Vita had always been selfless, placing others before herself, which seemed to lead to her downfall.
It was always bragged that Vita would make the perfect mother. She mothered her Clan and loved all of the members equally, and was fierce in the face of battle whenever her Clanmates were endangered. However, when inside of camp, she was a floaty and gentle social butterfly. Vita's interactions with her Clanmates were constant, which made her such a favored leader in the very end.
Abilities
Coming Soon
Biography
Coming Soon
Lineage
Mate:
Timor - Deceased, verified Dark Forest member
Kits:
Coming Soon
Sister:
Quotes
Coming Soon
Cameos
Coming Soon
Leader
Coming Soon
Relationships
Family
Nox:
Coming Soon

Nox and Vita were inseparable at birth. They held a close bond throughout their lives, and even into the afterlife. The issue with Timor caused a slight bump in their relationship, and Nox angered Vita when she urged her to dump him and exile him from SpringClan. In the end, Vita realized her horrible mistake and was quick to forgive Nox, which seemed to bring the sisters even closer. They ruled SpringClan, side by side, until the end of their days. Vita continues to hold an immense amount of respect for Nox, and would die for her sister.
Love Interests
Timor (Formerly):
Coming Soon

Coming Soon
Enemies
Coming Soon

Coming Soon
Images
Life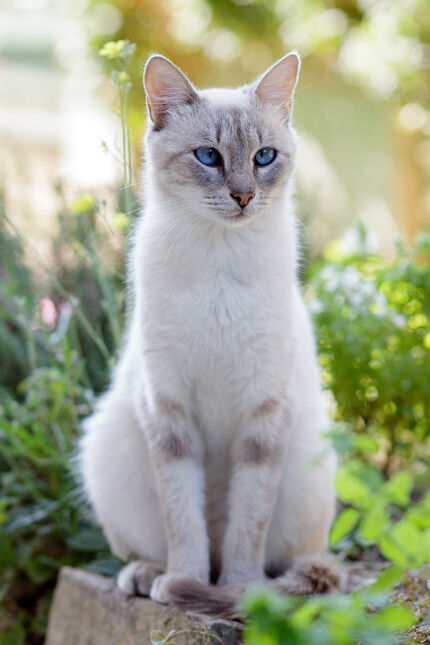 Pixels
Please do not edit this gallery unless instructed to.
Trivia
Coming Soon