Vixenlight 
is a light brown tabby she cat with amber eyes. She is the daughter of
Tansyspring
and
Kratos
, the littermate of
Basilisk
and the half sister of multiple cats including
Kopa
,
Uru
,
Gingershade
and
Jumpclaw
. She has recently become the mate of
Trouttail
.
Vixenlight is a bit like her mother when she was young; energetic yet dependable. However, Vixenlight is more honest and gets hurt whenever somebody close to her tells a lie.
Description
Appearance
Coming soon
Health
Coming soon
Character
A rather easy cat to be around, Vixenlight is a bubbly and fun loving she cat who likes to relax with her mother and love interest at the end of each day. She is often the clown of the group, with a lot less secrets on her chest as she loves to tell them to her close friends and family. Like her mother, Vixenlight is quite good with kits and can't wait to have some of her own when she is ready.
While she is usually a very funny she cat, Vixenlight knows when it is time to get serious and when she does, she can easily be depended on. Vixenlight is very close to her family, occasionally visiting her loner brother and his mate to see how they are and she also has a very strong bond with her mother.
Vixenlight is a very honest cat, never willing to tell a lie even if a cat tries to tell her to. She can't stand liars and will often get upset when she finds out a cat who she has a close bond with has just lied to her. However, she can also come off as a bit naive, unaware that most of her friends are hiding secrets from her.
Skills
Much like her mother, Vixenlight is very good with kits, being gentle with the younger kits and being a suitable playmate for the older kits. Whie she often has to fufil warrior duties, she always makes time to see the kitsmost days.
Vixenlight is an average warrior, with normal hunting capabilities and with relatively poor battle skills for a warrior. However, she does have a strong sense of smell and isn't too bad of a runner.
Biography
Kithood
Coming soon
Adolescence
Coming soon
Adulthood
Coming soon
Pedigree
Father
Kratos- Living
Mother
Tansyspring- Living
Brother
Basilisk- Living
Half brothers
Kopa- Deceased, residence unknown
Jumpclaw- Living
Half sisters
Uru- Deceased, residence unknown
Gingershade- Living
Half siblings
Mulitple unknown cats- Status unknown
Grandmothers
Mallowpool- Deceased, StarClan resident
Aloisa- Status unknown
Grandfathers
Shadeleap- Deceased, Dark Forest resident
Sheeppelt- Deceased, faded
More coming soon
Relationships
Family
Coming soon
Coming soon
Coming soon
Notable
Coming soon
Coming soon
Friends
Coming soon
Love interests
Coming soon
Other
Coming soon
Enemies
Coming soon
Trivia
Vixenlight has a strong faith in StarClan and an equally strong hatred of the dark forest, which will lead to many off screen fights between her and Trouttail before she knows the truth.
Vixenlight will most likely leave SummerClan to live with her brother again after she breaks up with Trouttail.
Images
Life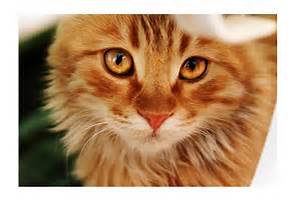 Ad blocker interference detected!
Wikia is a free-to-use site that makes money from advertising. We have a modified experience for viewers using ad blockers

Wikia is not accessible if you've made further modifications. Remove the custom ad blocker rule(s) and the page will load as expected.