Whisperwind-sleek, thin tortoiseshell she-cat with yellow eyes, ginger patch on her shoulder, scar along her shoulder, scar on her muzzle from a fox attack, tawny build, and thick long calico tail.
Description
Personality
Whisperwind is a nice, gentle, lithe she-cat. She loves her clan. She adores her brother Midnight. She had become close to her brother mate, Bumblefern, as her best friend. She loves her mother, Mittens, and her father, Snap. She ha two other siblings, a brother, Snakeclaw and a sister, Halfface.
Appearance
Whisperwind has a dappled, dark tortoiseshell coat with a white base. She has a ripped ear from training Foxpaw. She has dark yellow eyes.
Health
Physical
She has good health and hunts to keep her muscles toned.
Mental
She is mentally stable and has no problems.
Skills
She is an excellent hunter and fighter, she thinks she learned from the best,seeing as her mentor is Thornfang.
Trivia
Whisperwind has always wanted to be medicine-cat but Honeydapple is to young to take an apprentice so she will train to be a warrior and if Honeydapple choses her then she will become MCA, Whisperpaw will not have a mate until it is decided she will be a warrior and not a medicine-cat.
She had a miscarriage after the fox attack. The kits names wer Firekit, Lakekit, and Mockingkit.
She is Half-Clan because her mother is a loner and her father was SpringClan.
She is killed in the Unclaimed Territory.
Relationships
Family
Mittens-Coming Soon
Snap-Coming Soon
Midnight-Coming Soon
Snakeclaw-Coming Soon
Halfface-Coming Soon
Friends
Bumblefern-Coming Soon
Honeydapple-Coming Soon
Love Interests
Lakestorm- Just by watching his spirit and actions she is slowly but surely falling for him. She will try her best to get to know him and eventually ask to be his mate and have his kits.
Other
Thornfang-Coming Soon
Sparrowstar-Coming Soon
Cypressclaw-Coming Soon
Image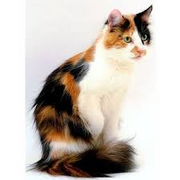 Ad blocker interference detected!
Wikia is a free-to-use site that makes money from advertising. We have a modified experience for viewers using ad blockers

Wikia is not accessible if you've made further modifications. Remove the custom ad blocker rule(s) and the page will load as expected.