Wolffang
Affiliations
Current
StarClan
Past
SpringClan
Name
Warrior:
Wolffang
Life
Age
approx. 60 moons (5 years) at death
Status
Deceased
Cause of Death
Killed by a fox trap
Debut
Unknown
Last Post
Unknown
Family
Father
Unknown
Mother
Unknown
Sibling
Ivyfang
Mate
Unknown
Kits
Unknown
Education
Apprentice
Whisperpaw
Roleplay
Owner
Bun
Wolffang is a gray and white tom.
Personality
Life
He is the brother of Ivyfang, and later receives an apprentice, Whisperpaw.
One day, he goes out hunting, and gets stuck in a twoleg foxtrap. After a long and hard struggle, he dies of a large loss of energy.
Trivia
Life Image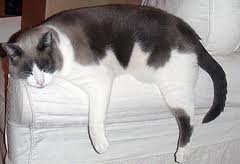 Character Pixels
Ad blocker interference detected!
Wikia is a free-to-use site that makes money from advertising. We have a modified experience for viewers using ad blockers

Wikia is not accessible if you've made further modifications. Remove the custom ad blocker rule(s) and the page will load as expected.