Wolfheart is a slender gray tabby tom with black tabby stripes. He is a WinterClan kit, his adoptive mother being Hazelfern.
Description
Appearance
A soft gray pelt covers the slender body of Wolfheart, marred by intricate tabby markings that are most noticable on his face. His fur thickens down towards his shoulders and melts seamlessly into a darker shade, gifting him with quite the unique appearance. His muzzle, chest and underbelly take on a much lighter, softer color, a fitting contrast to the rest of his pelt. His eyes are a mix of blue and green that shine a mesmerizing teal in direct sunlight. Wolfheart is a lively and inquisitive little tom.
Character
Wolfheart loves to blend in with his surroundings, and finds the world quite interesting. He is often distracted by the smallest of things, and loves to play. Much like his mother, he has a sweet, understanding quality to him as well as a spark of shyness that is hidden underneath all that boisterous energy. Cats at times find him quite handsome, and almost every cat takes a liking to him. In his opinion, he can't enjoy life knowing that he's scared of something, or of something that's holding him back. He is a bit too brave for his own good, and sometimes reckless, but he always seems to pull through.
A smile usually always appears on this playful tom's face, his dark teal gaze reflecting seemingly endless amusement and joy. Wolfheart is a happy-go-lucky, not a care in the world, sort of tom who is always trying to make other cats days better, and often suceeds.
Skills
Coming Soon
Biography
Kithood
Coming Soon
Adolescence
Coming Soon
Wolfkit is first seen hiding around and in WinterClan Camp. He finds his way around and explores, soon meeting Hazelfern and Stonefrost. Moments later, Wolfkit calls Hazelfern 'momma', remembering his mother and how they relate. He then puts his face into her fur, closing his eyes and sneezing. After that, his adoptive mother, Hazelfern, takes him into the Nursery, where he asks Darkkit if he would like to play.
Quotes
Coming Soon
Trivia
Wolfheart will eventually reunite with one of his long lost family members when older.
Pedigree
Adoptive Mother: 
Hazelfern - Livng
Foster Sisters:
Fishwhisker - Living
Littleheart - Living
Foster Brothers:
Huntingpaw - Deceased, StarClan
Relationships
Family
Wolfkit considered Hazelfern the mother he never had. When he was born, he watched his whole family die before his eyes. Hazelfern brings back memories of his real mother, and he has taking a liking to her ever since she met him.
Friends
Wolfheart and Darkspirit go way back. They played together as kits, always shared secrets with eachother.. They're the best of friends. Nothing could break these two arousing, playful toms from each other. He admires Darkspirit's loyalties to the Clan, even if he isn't sure about Darkspirit's real motives from the past few moons.
Images
Life Image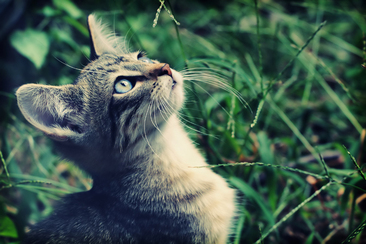 Pixels
Ad blocker interference detected!
Wikia is a free-to-use site that makes money from advertising. We have a modified experience for viewers using ad blockers

Wikia is not accessible if you've made further modifications. Remove the custom ad blocker rule(s) and the page will load as expected.