Yellowpaw (TWC)
Affiliations
Current
The Wind Chasers
Names
Kit:
Apprentice:

Yellowkit
Yellow

Life
Age
Approx. 6 moons old (0.5 years)
Status
Deceased
Cause of Death
Unknown
Debut
N/A
Last Post
Unknown
Family
Father
Condorclaw
Mother
Unknown she-cat
Siblings
Littermates: Winterpaw, Unnamed Stillborn kit
Adoptive Siblings: Adderkit, Buntingkit
Mate
None
Kits
None
Education
Mentor
Agatewing
Roleplay
Owner
Mink
Yellowpaw is a ginger tabby she-cat with green eyes of Munchkin decedent. She is the daughter of Condorclaw and adoptive daughter of Cherrypaw. Her littermates are Winterpaw and an unnamed stillborn kit. Her adoptive siblings are Adderkit and Buntingkit. She is an apprentice of The Wind Chasers, her mentor being Agatewing.
Description
Appearance
Yellowpaw is a ginger tabby she-cat. She has a unusually light ginger coat that reflects a ginger, almost yellow, color. She has thick fur that sticks out around her ears, chest, stomach, and tail. More
Coming Soon.
Health
Coming Soon
Character
Coming Soon
Abilities
Coming Soon
Life/Biography
Kithood and Adolescence
Coming Soon
Adulthood
Coming Soon
Pedigree
Father
Condorclaw: Living
Adoptive Mother
Cherrypaw: Living
Brothers
Winterkit: Living
Unnamed Stillborn kit: Deceased, StarClan Residence
Half Brother
Adderkit: Unborn
Half Sister
Buntingkit: Unborn
Quotes
Coming Soon
Cameos
Coming Soon
Ceremonies and Mentions
Coming Soon
Relationships
Family
Coming Soon
Images
Life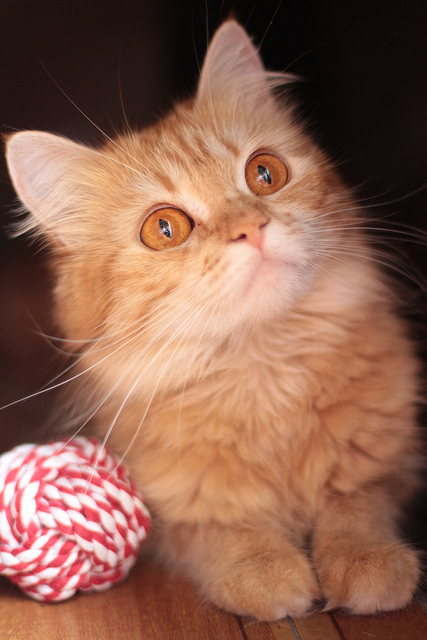 Character Pixels
Please do not edit this gallery unless instructed to.
Trivia
Coming Soon
Ad blocker interference detected!
Wikia is a free-to-use site that makes money from advertising. We have a modified experience for viewers using ad blockers

Wikia is not accessible if you've made further modifications. Remove the custom ad blocker rule(s) and the page will load as expected.